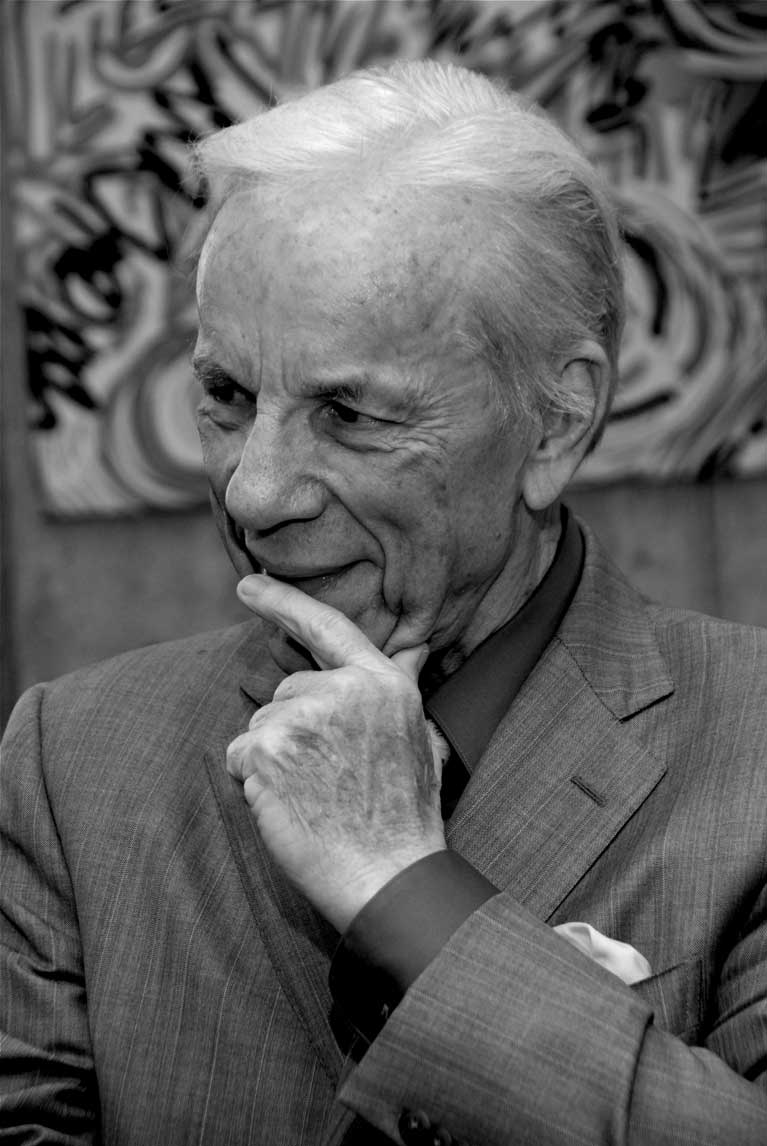 Ubiquitous throughout the San Diego region, Conrad Prebys' name can be found connected to medical centers, arts programs, even the zoo. He was a particularly bold presence on The Mesa, where he donated millions to institutions such as the Salk Institute.
The Salk Institute proudly counted Prebys as a visionary and supportive friend who followed his passions and gave with joy. His philanthropy to the Institute spanned years, enabling researchers to discover the next generation of breakthrough medical therapies.
Prebys' gift of $25 million to Salk's unrestricted endowment in 2014 was a philanthropic milestone for the Institute; it was the largest gift yet received to support emerging scientific priorities as they occurred. In honor of that gift, the Salk Institute auditorium was named the Conrad T. Prebys Auditorium. The gift is "a debt I owe," Prebys said at the time, referring to Jonas Salk's development of the first safe and effective polio vaccine. "This is a long time saying 'thank you.'"
For years, Prebys also generously underwrote the San Diego Symphony for the annual gala Symphony at Salk, and he contributed $2 million to establish the Conrad T. Prebys Endowed Chair in Vision Research for Professor Thomas Albright. He further supported and helped shape Salk as a member of the Board of Trustees from 2009 to 2014.
On behalf of Salk Board Chairman Irwin M. Jacobs, President Elizabeth Blackburn, the Board of Trustees and the entire Salk community, our deepest sympathies go to Prebys' life partner, Debra Turner.
Support a legacy where cures begin.
Scientific discovery at the Salk Institute is made possible through your annual contributions. Your support will accelerate the pace of breakthroughs in understanding disease and pave the way to new drug therapies.
Get involved