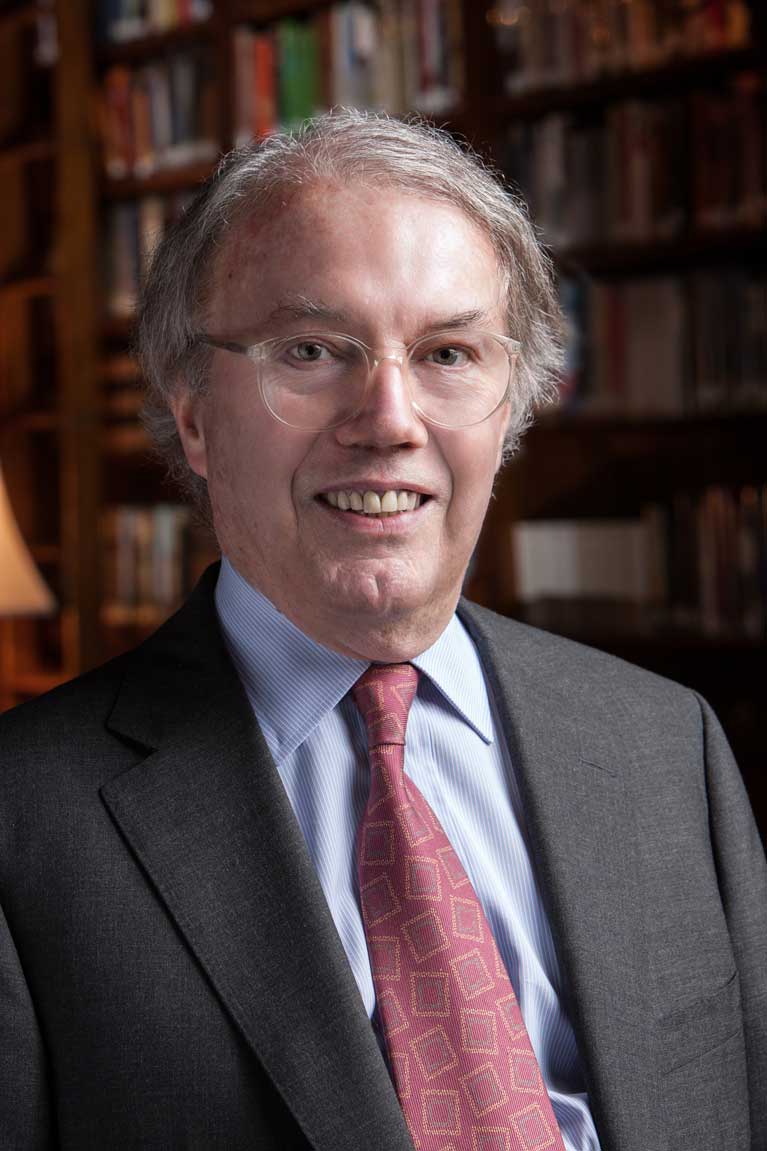 The Salk Institute lost an ardent and visionary supporter in May with the death of John Codey, a trustee of the Leona M. and Harry B. Helmsley Charitable Trust. He played an integral role in accelerating research in diverse areas of science, including cancer, diabetes, Alzheimer's, stem cell biology and regenerative medicine.
A $42 million award from the Helmsley Trust in 2013—the largest in the Institute's history—established the Helmsley Center for Genomic Medicine at Salk and enabled the Institute's leading scientists to use genomic data and powerful technologies to understand how certain cellular pathways serve as lynchpins for chronic diseases and to pave the way to effective new therapies.
Through Codey's advocacy and the support of the other trustees and staff, the New York trust reached beyond its base in the Northeast to help Salk build on its long track record for groundbreaking discoveries. The Trust has issued other major gifts to Salk, as well. In 2009, the Trust awarded a $5.5 million grant to establish the Salk Center for Nutritional Genomics to study nutrition at the molecular level and its impact on the role of metabolism in diabetes, obesity, cancer, exercise physiology and lifespan. In 2010, it awarded an additional $15 million to create a collaborative stem cell project involving Salk and Columbia University to fast-track the use of induced pluripotent stem cells to gain new insight into disease mechanisms and screen for novel therapeutic drugs.
These centers have made a number of important breakthroughs already, including developing new ways to use stem cells to study psychiatric diseases in the laboratory, advances in understanding the genes underlying cancers and the development of a drug currently being tested as a treatment for obesity and metabolic disease. Those are just a few of the innumerable ways that Codey and the Helmsley Charitable Trust have been making a difference through their generous support of Salk science.
In addition to participating in a number of Salk events in La Jolla and New York every year, Codey was an active member of the Salk International Council and traveled with the group to Spain, France and Venice. A raconteur with a warm personality, Codey will be greatly missed by the entire Salk community. His legacy of stalwart support for Salk science will carry far into the future.
Support a legacy where cures begin.
Scientific discovery at the Salk Institute is made possible through your annual contributions. Your support will accelerate the pace of breakthroughs in understanding disease and pave the way to new drug therapies.
Get involved