These generous supporters gave to Salk's Campaign for the Future: Building a More Resilient World in varying amounts, big and small, each crucial and deeply appreciated. The impact of their gifts will be maximized through the generosity of Irwin and Joan Jacobs' match challenge (they will contribute $1 for every $2 donated—up to $100 million—for every new gift), and fully realized once Salk completes construction of the new state-of-the-art, 100,000-square-foot  Joan and Irwin Jacobs Science and Technology Center.
In order to accomplish that, we want your partnership as well. Science is a collaborative pursuit, and without your support, Salk could not undertake the bold research needed to understand the biology behind our body's resilience to disease, to stem climate change and to transform the health of the world for the better.
Learn why each of these donors chose to support the Institute's five-year, $500 million vision to expand and accelerate Salk's critical research.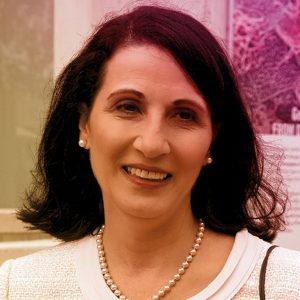 Suhaila White
Suhaila White takes great pride in being a Salk alumna. Her first professional job was at the Institute, where for 14 years she worked as a cancer research assistant in Ian Trowbridge's lab. She left Salk in 2000 only when Trowbridge retired. Since then, White has consistently supported Salk, saying she has a strong obligation to "pay it forward" for the opportunities Salk and Trowbridge provided her.
White contributed to the Campaign in part because she's excited for the new Joan and Irwin Jacobs Science and Technology Center that will house four Centers of Excellence, including one focused on cancer research, her passion.
"I think globally and act locally, keeping in mind that giving to your community makes the most difference."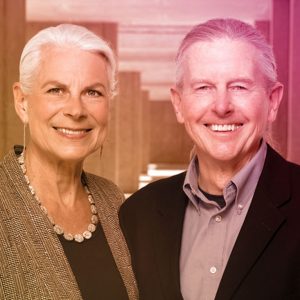 Paul Naour and Ann Hesselink
Retired behavioral neuroscientist Paul Naour and Ann Hesselink, a financial lawyer, recently decided to take a strategic approach to their giving and focus their support on places and efforts where their donations could make the most impact. Salk made their list, and when they read about the Jacobs' match challenge in a local newspaper they stepped up.
"Giving to the Campaign was an opportunity for us to become a part of a larger picture and ensure that our contribution went further than it would have on its own," Naour says.
The couple says they are eager to see the Institute's campus grow and be enhanced by the Science and Technology Center, and are excited by the scientific discoveries that will result from the increased collaborative possibilities the building will offer.
"We really wanted to be involved in something bigger than ourselves," Hesselink says.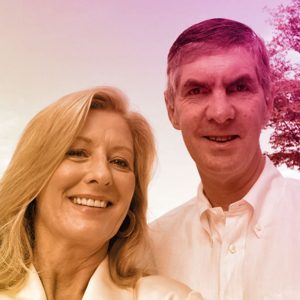 Carol and John Gallagher
Carol and John Gallagher first heard about Salk's Campaign for the Future at Symphony at Salk last summer and were immediately excited. Carol Gallagher, who serves as the chair of the Salk Women & Science Advisory Committee, says they were discussing how to best support the Campaign when the Jacobs established a match challenge. The Gallaghers didn't delay in making a generous contribution of their own.
"We were thrilled about the plans for the next 60 years of Salk science and the clear vision of how to execute on that," Carol Gallagher says. "If you're considering whether to give, don't delay. Make sure you can get your gift included in this match. Campaigns like this take a lot of hard work and a lot of money, and every gift, no matter the amount, is crucial."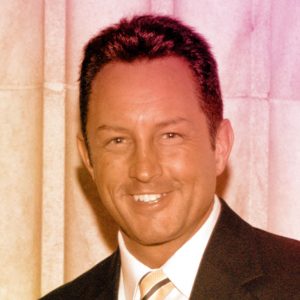 Thomas Grant
Thomas Grant's philanthropic giving is informed by his love of family. The father of a seven-year-old son, Grant lost both his parents to cancer, which prompted him to become an ardent supporter of cancer research.
"I want to be there for my son's future," Grant says. "Health comes first. If you're not healthy, you can't contribute or support your family."
When he learned about Salk's Campaign for the Future and the increased emphasis Salk's vision places on cancer research, he was thrilled to lend his support.
"Salk is our future. They have the best people, are at the cutting edge of research on cancer—and many other ailments—and I truly believe Salk is spearheading scientific breakthroughs that will improve the health of the world," he says.