Longtime Salk Professor David Schubert passes at the age of 77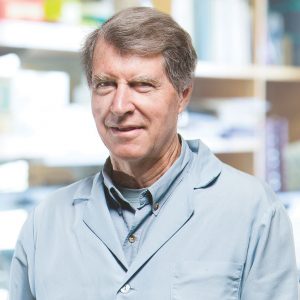 Renowned cell biologist and Salk Professor David Schubert passed away on August 6, 2020, at the age of 77 in La Jolla, California. He was known for the development of novel screening techniques that allowed his team to identify naturally occurring chemicals that can slow or prevent the neurological damage that occurs in neurodegenerative disorders, such as Alzheimer's disease.
"We are deeply saddened by Dave's passing. He was one of the earliest graduate students at Salk and spent close to 55 years of his scientific career here," says Salk President Rusty Gage. "Dave will be greatly missed and we are forever thankful for his contributions to our research community."
Jan Lewerenz, a senior physician at Ulm University Hospital, in Germany, and one of Schubert's former postdoctoral researchers, adds, "I will remember Dave as one of the best human beings I had the privilege to know. Without him my life would have been different … The world, now more than ever, is in desperate need of people like Dave."
Schubert was born in 1943 in Indianapolis, Indiana, and earned his BA in chemistry from Indiana University in 1965. He first came to Salk later that year as a graduate student in the lab of late Salk professor and immunologist Melvin Cohn, while working on his PhD in cell biology at the University of California San Diego. Schubert then moved to the Pasteur Institute, in Paris, for his postdoctoral fellowship under the direction of Nobel Laureate François Jacob before returning to Salk in 1970 as a member of the faculty. He established the first neurobiology laboratory at the Institute. In that capacity, he developed and characterized a large number of nerve, glial and muscle cell lines that have served as the basis for numerous important discoveries by labs around the world. Schubert served as a professor and the head of the Cellular Neurobiology Laboratory until his passing.
Schubert's diverse body of work includes research on various factors influencing the health and development of nerve and muscle cells, on a type of cancer called neuroblastoma, and on genetically modified crops.
In recent years at Salk, Schubert and his wife, Salk Senior Staff Scientist Pamela Maher, developed a novel screening technique to test for naturally occurring chemicals that can prevent the type of nerve cell death found in neurodegenerative diseases. This led to the establishment of the first medicinal chemistry lab at Salk, where he worked to make derivatives of neuroprotective natural products that have much-improved medicinal, chemical and pharmacological properties over the parent compounds. For example, the lab found that fisetin, which naturally occurs in strawberries, prevents memory and learning deficits in mouse models of Parkinson's and Alzheimer's diseases. A synthetic derivative of fisetin is now undergoing the studies necessary for moving into clinical trials. Additionally, they found that a synthetic derivative of the curry spice curcumin, called J147, improves behavioral and pathological symptoms associated with Alzheimer's, traumatic brain injury and stroke. This compound is currently in a phase 1 clinical trial for the treatment of Alzheimer's.
Schubert also believed in giving back to the local San Diego community and served as a member of the County of San Diego Scientific Advisory Board as well as the National Water Reuse Panel for San Diego County.
Between his graduate work and faculty appointments, Schubert spent close to 55 combined years at the Salk Institute. He passed away due to B cell lymphoma and is survived by his wife, Pamela Maher, his son, Bruno Schubert, and his three grandchildren.
Salk mourns two longtime donors
Glenn and Simner will be deeply missed. Their partnerships enabled the type of scientific discoveries that change the world for the better and the Institute's science is stronger today because of them.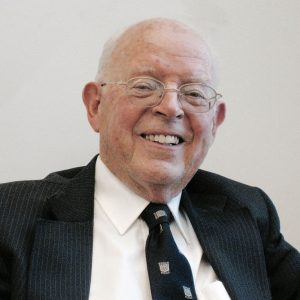 Longtime Salk donor Paul F. Glenn passed away on September 29, 2020, at his home in Montecito, California. He was an attorney by education, and had a fruitful career as a commodities trader. Glenn founded the Glenn Foundation for Medical Research in 1965. His philanthropic focus was ahead of its time: to fund research that would lead to treatments and therapies to extend the quality of a person's health during their lifetime.
Due to his generous financial support, Paul F. Glenn Centers for the Biology of Aging Research were established not only at the Salk Institute, but also at Harvard, Stanford, MIT, the Mayo Clinic, Princeton, Einstein College of Medicine, University of Michigan and the Buck Institute. The Glenn Foundation has funded more than $100 million in basic research since its inception. Salk's Glenn Center was established in January 2009 with a $5 million award from the Glenn Foundation and the award has been extended three times since then.
The Salk Institute extends its heartfelt condolences to the Glenn family and the Glenn Foundation.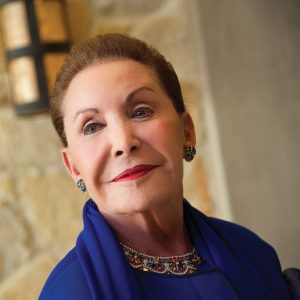 Committed Salk donor Tina Simner passed away on October 4 at her home in La Jolla. Her support and leadership over the years, especially of the Salk Women & Science program, cannot be overstated.
Simner moved to the San Diego area from New York, where she'd run a fashion accessories business with her late husband for 25 years. She began her support of Salk by way of Symphony at Salk, the Institute's main fundraising event, held every summer.  In addition to her generous giving, Simner played an instrumental role in recruiting Chef Jeffrey Strauss for the event, an accomplishment she took great pride in.
In recent years, Simner turned her focus to supporting the Salk Women & Science program, generously donating to the program and lending her skills to fundraising events. She also provided her fashion industry expertise, chairing the Design and Discovery Fashion Showcase in 2017 along with Salk Professor Janelle Ayres.
Simner had a love for life, was an accomplished artist, a devoted friend and generous to those less fortunate than herself.
The Institute extends its deepest condolences to the Simner family.
Support a legacy where cures begin.
Scientific discovery at the Salk Institute is made possible through your annual contributions. Your support will accelerate the pace of breakthroughs in understanding disease and pave the way to new drug therapies.
Get involved