Dear Salk Supporters,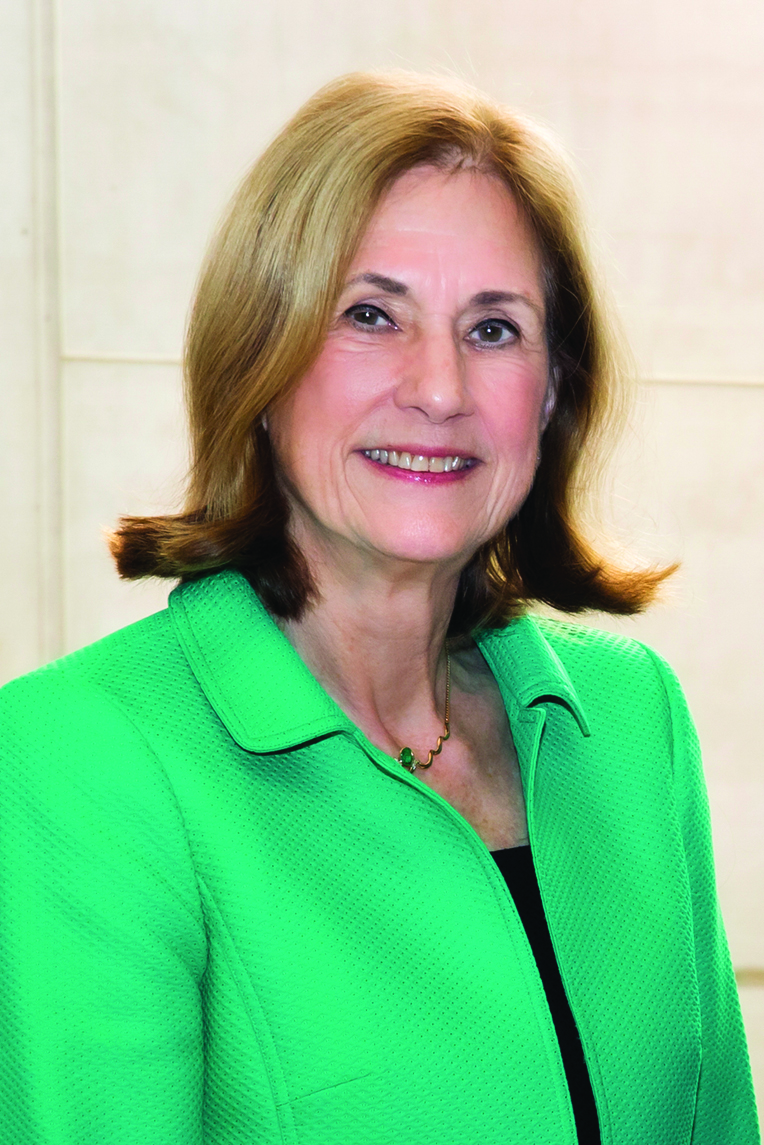 Marna C. Whittington
After an extensive six-month search, I was delighted to announce in February that Jerry Joyce, who has served as Salk's senior vice president and chief science officer since July 2022, will become the Institute's next president on April 21. Jerry succeeds Rusty Gage, who will return to his lab full time after leading Salk through a truly transformative period during his five-year tenure.
Given Jerry's longtime connection to the Institute and exceptional resumé, he was a natural leader to consider among a large pool of excellent contenders during this search. But this decision was not about the past, nor about legacy or pedigree. What distinguished Jerry's candidacy was his insightfulness, creativity, enthusiasm, and inspiring vision for Salk's future—a forward-looking outlook for scientific opportunity; a strengthened financial foundation via a successfully executed comprehensive fundraising campaign; a deep commitment to prioritizing open communication; and dedication to active diversity efforts to ensure all in our community feel welcome, engaged, supported, and recognized. I invite you to read more about Jerry and hope you will join me in congratulating him on this new role.
We plan to initiate an international search for our next chief science officer to build on this momentum. In the interim, Professor Greg Lemke, a three-time Academic Council chair, has graciously agreed to defer his retirement and extend his considerable service to our Institute when Jerry assumes the presidency. We are very grateful to Greg.
As Salk enters this next exciting chapter, we are well-positioned to advance our vital mission thanks to Rusty's leadership. Having assumed this role at a time of significant challenges, his momentous impact on the Institute—culturally, organizationally, and scientifically—is immeasurable. Salk today stands tall as a unified, inclusive community that confidently stakes its claim as a coveted destination for the world's top scientific talent—those here now and the many more to come—who aspire to devote their life's work to the betterment of humanity through the power of scientific discovery.
In addition to welcoming a new president and interim chief science officer, we are also celebrating the 50th anniversary of our Cancer Center's special National Cancer Institute designation. In this issue of Inside Salk, you'll discover how Salk's Cancer Center became an international powerhouse, generating numerous fundamental discoveries that have become paradigms in cell and cancer biology and led to new treatments for patients.
Additionally, Professor Reuben Shaw, director of the Salk's Cancer Center, shares his personal and scientific journey. Leona Flores describes how she went from admiring Salk's concrete design as an architectural engineering student to—years later—leading the Cancer Center's administration. Postdoctoral Researcher Payel Mondal shares her work to uncover new biomarkers that may spur the development of more-effective cancer treatments.
As you will read in this issue, exciting things are on the horizon for Salk and our science, thanks in large part to your continued support. I want to take the opportunity to again thank you for your partnership and loyalty. Together, we will change the world for the better.
Sincerely,

Marna C. Whittington
Chair, Board of Trustees