Remembering immunology titan and Salk founding fellow Melvin Cohn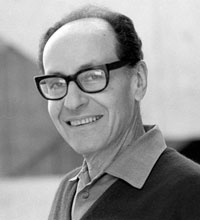 On October 23, 2018, Salk was saddened to learn of the passing of Professor Melvin Cohn, titan of immune system biology and a pioneering researcher in the field of gene regulation. He was 96. Cohn leaves an indelible legacy at Salk.
"Mel Cohn has been a mainstay of the Institute since its very first days," says Salk President Rusty Gage. "He stood with Salk through its entire history and all of us will miss his presence and his wisdom. His work in the field of immunology and his impact on Salk are both profound and influential. Throughout his career, Mel showed an incredible ability to adapt to the dynamic needs of the field of science. We are fortunate to have his innovative example to follow as we continue seeking new ways to understand ourselves and the world we call home."
Cohn joined Salk in 1961 as a founding and resident fellow, with his wife and fellow researcher Suzanne Bourgeois-Cohn, at the personal request of Jonas Salk, discoverer of the first effective polio vaccine. Cohn held a faculty appointment with neighboring UC San Diego for more than 30 years. Prior to joining Salk, Cohn was a National Science Foundation fellow at the Pasteur Institute in Paris and was previously a professor at Stanford University and Washington University in St. Louis. He was named a professor emeritus of Salk in 2011 and maintained an active research group until shortly before his passing.
"Mel was a dedicated, active scientist until the day he died," says Bourgeois-Cohn. "Mel helped to make Salk what it is today. He was a giant in the field of biology and a wonderful person. I and his many friends will miss him terribly."
In the field of gene regulation, Cohn worked with Nobel Laureate Jacques Monod on seminal research describing the E. coli lac operon, a set of genes that encode proteins to break down lactose (sugar). This research laid the foundations for better understanding how genes are turned on and off, work that would go on to be recognized with Monod's 1965 Nobel Prize.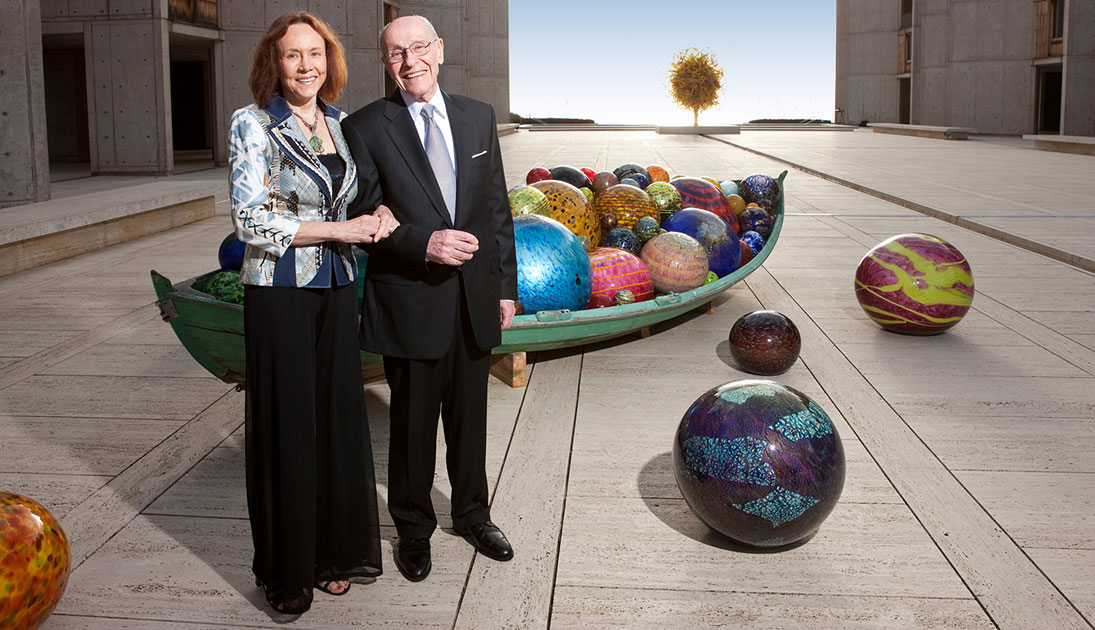 Recently, Cohn and his wife established the Suzanne Bourgeois and Mel Cohn Research Resource Fund, providing approximately $15,000 in total awards each year to Salk researchers. Cohn was able to see the award's very first recipient receive their prize at a Women & Science showcase event shortly before his passing.
At Salk, Cohn studied the body's immune response, which protects us from the lethal effects of pathogens. After nearly a decade of working in the field of enzyme regulation, he turned to the problem of antibody synthesis. While the immune system cannot predict which of the diverse array of pathogens it will encounter, it nevertheless must respond promptly to defend the host organism from invaders. Cohn's investigations were largely theoretical and dealt with the evolutionary selection pressures that shape the immune system, contributing to an understanding of humans' evolution and defense mechanisms.
To this end, Cohn established a mouse myeloma (cancer) library that contained lines of cells that could be manipulated in tissue culture. With this library, Cohn and his team were able to prove the somatic hypermutation model of antibody synthesis—the idea that immune cells/antibodies mutate in direct response to infection and exposure to pathogens in order to fight disease. A byproduct of Cohn's work was a number of antigen-presenting cell lines, macrophages and reticular cells for a wide number of diseases. These important lines are still being maintained.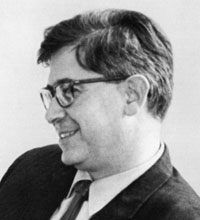 Edwin Lennox, PhD, Salk founding fellow as well as an expert in physics and cellular and molecular immunology, passed away on August 21, 2018, following a sudden illness.
Lennox had a long career in science, spanning several fields of research, with more than 100 research papers to his name. Following time as a graduate student at the University of Rochester, Lennox received a letter from famed theoretical physicist Victor Weisskopf inviting him to work at an "undisclosed location on an unidentified project."* He soon arrived at Los Alamos National Laboratory in New Mexico to take part in the Manhattan Project. There, he worked alongside future Nobel laureates Richard Feynman and Leo Szilard.
Following the war, Lennox pivoted away from physics. He completed his PhD in theoretical physics at Cornell University but later, while attending a seminar put on by Melvin Cohn at Cold Spring Harbor Laboratory, became intrigued by the specificities that underlie the various immunoglobulins that contribute to the human immune system. The following summer, Lennox joined Cohn's lab at Washington University in St. Louis. Lennox spent much of his career focusing on cellular and molecular immunology. The pair, Lennox and Cohn, would go on to host several Antibody Workshops supported by the National Science Foundation, where researchers shared findings and ideas to accelerate the pace of discovery in the field of immunology.
In 1961, Lennox and Cohn arrived at the Pasteur Institute to work with another future Nobel laureate, Jacques Monod. It was at this time that Lennox was personally asked by Jonas Salk to join the Salk Institute, with a formal offer from Salk the next year. Lennox was one of the first four fellows to join the Salk Institute alongside Cohn, Jacob Bronowski and Renato Dulbecco.
Lennox was born in 1920 in Savannah, Georgia. He pursued his undergraduate degree at Vanderbilt University where he studied under Max Delbrück, a future Nobel Prize winner and influencer on many of Salk's early faculty. His work as a biotechnology pioneer would lead him to become the director of research at Celltech synthesizing drugs engineered using recombinant DNA methods.
Support a legacy where cures begin.
Scientific discovery at the Salk Institute is made possible through your annual contributions. Your support will accelerate the pace of breakthroughs in understanding disease and pave the way to new drug therapies.
Get involved